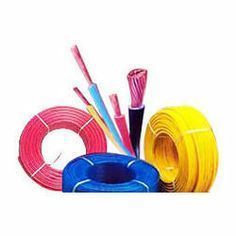 Product Description
Product Details:
| | |
| --- | --- |
| Minimum Order Quantity | 1000 Meter |
| Brand | Finolex, Havells, Polycab, LAPP |
Flexible
GEESYS Brand PVC Insulated/Unsheathed with bright annealed Plain Copper Conductor Bunched and/or stranded together for good flexibility, voltage upto including 1100V with IS:694(90) mark
Colour
Red-Yellow-Blue-Black-Grey White

In a market scenario where people look for good quality multipurpose products, cables doesn't stand apart. That is precisely why Multicore Round Cables are much in demand today. GEESYS, keeping our commitment to customers in top priority has also ventured in to the production of these high-utility cables. Designed to power appliances/instruments like computers, communications, instrumentation, sound control, domestic industrial computers, security systems, audio and data transmission, these cables come in a diverse range and variety. They are competent enough to protect signal fidelity by reducing hum, noise, and crosstalk. Proved to be highly efficient in power and control applications, GEESYS Multicore Round Cables have every reason to stay up in consumer preferences across India.